Please scroll down for the variety of products and services offered.
---
Life Coaching
I am pleased to make myself available for one-on-one consultations with individuals, couples and groups experiencing difficulty with interpersonal relationships and communication by establishing an understanding of each person's place within the relationship and helpful guidelines for need fulfillment.
Additionally, I can help with those individuals who have difficulty finding peace in their own lives, by assisting in reformatting the negative thought patterns and self-doubt, that all too often imprison us, into positive, uplifting thoughts leading to a higher level of self-esteem and a happier, more contented life.
Meetings can take place in my Long Beach, California home office, or at your location and can be scheduled at your convenience.
Additionally, I am available for life coaching worldwide and am available via Skype for sessions from the privacy of your own home.
Check with Me to schedule your appointment.
---
Jack Up Your Event
Available for your Wedding/Reception,
Wine Tastings, Corporate Events or Bridal/Baby Showers!
A lovely, petite, Long Beach venue with a beautiful backyard and incredible lighting, both inside and out, offered for your occasion!
Jack has been involved in events and event planning for decades. From performing music on stage, rigging lighting for both stage and corporate events, stage managing, coordinating speaking events with multiple presenters (sometimes as the occasion's M.C. and a presenter himself!), booking caterers and entertainers for get-togethers, and setting up public address systems, his vast experience in the entertainment field will undeniably mark your event as a complete success!
For more information on Jack Up Your Event services and venue, click here.
---
For Your Wedding
We Are All Children of the Same Universe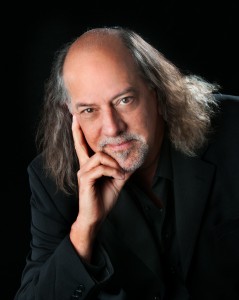 As an ordained minister with the Universal Life Church Monastery, I am officially recognized as a member of the monastery and have all rights and privileges to perform all duties of the ministry. As such, it is with joy that I make myself available as your wedding consultant and to officiate your wedding ceremony.
Please Contact Me for a consultation for your event.
The Universal Life Church Monastery strongly believes in the rights of all people from all faiths to practice their religious beliefs, regardless of what those beliefs are, be they Christian, Jew, Gentile, Agnostic, Atheist, Buddhist, Shinto, Pagan, Wiccan, Druid or even Dignity Catholics; so long as they do not infringe upon the rights of others and are within the law of the land and one's conscience.
For Jack Up Your Event services and venue, click here.
---
Becoming . . .
Let us create the lives we were born to live – it's our time.
Becoming . . . is offered in hardcover, paperback and ebook at Friesenpress.com/bookstore, Amazon, Barnes and Noble, for order from over 35,000 book retailers worldwide and electronically for Kindle, Nook, iTunes, Google and Kobo.
---
Becoming . . . Coffee Mugs
As a companion piece to Becoming . . . , coffee mugs are available in limited supply and for a limited time.
Mugs are $20.00 USD including postage and handling.
To order yours, Contact Me with your email address and mailing address and I will send you a PayPal invoice and post it to you right away!
Thank you for your business!
---
Seminar and Lecture Series
Personal growth seminars, from an hour to an hour and a half in length, covering a variety of topics, generate an avenue for discovering the personal freedom, peace and happiness for living the life you always wanted. Many seminars focus on individual thought patterns and how to reshape those thoughts, while others spotlight the significant relationships in your lives and how to better deal with day-to-day interactions.
Primarily focusing on interpersonal relationships, many of the concepts and skills are applicable to communication between corporate departments and committees.
Seminars, targeted for small or large groups, as well as corporations, are interactive and involve audience participation as they unfold. Each includes a question and answer period at their conclusion.
Please Contact Me to request schedules and rates by filling out the form and submitting.
---
Communication Workshops
Communication workshops create a deeper understanding and competency of the skills needed to communicate more effectively. This allows for the personal peace and freedom true personal growth affords. Colorful analogies and personal anecdotes clarify the skills needed for personal change and happiness. Several skills are available in my workshops and include approximately 60 to 90 minutes of discussion and a 30-minute breakout session for experiencing the skill with attendees.
Contact Me for rates.
---
Anything Like This
I began my creative career as an award-winning songwriter, accruing motion picture song credits, an AA degree in music from Long Beach City College and a CD of highly regarded original material entitled:
Anything Like This
---
Thank You for the Opportunity to Serve You!
---
---